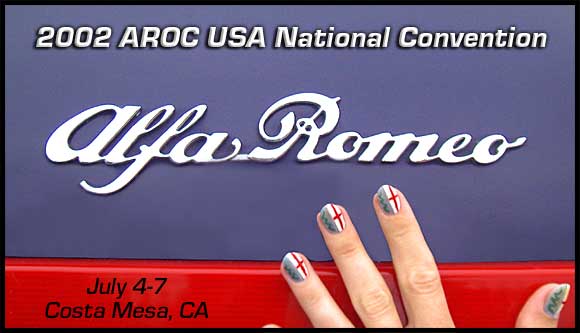 The 2002 AROC USA National Convention

, which was held over the July 4th weekend in Costa Mesa, CA, featured a full schedule of events and lots of California fun.

We enjoyed the chance to meet many of you from the "left coast" and will provide complete coverage in the days to come. Please check this page often as we will be adding more photo galleries, including a report on the Concours from correspondent Martin de'Campo.

If you have photos, video, or stories you would like to include in our coverage, email them to us at info@alfacentro.com.
Alfisti at the Beach Party! (click to enlarge)
alfacentro • features • tech q&a • resources • classifieds • about us • announce list